Alfio Quarteroni - the iHEART project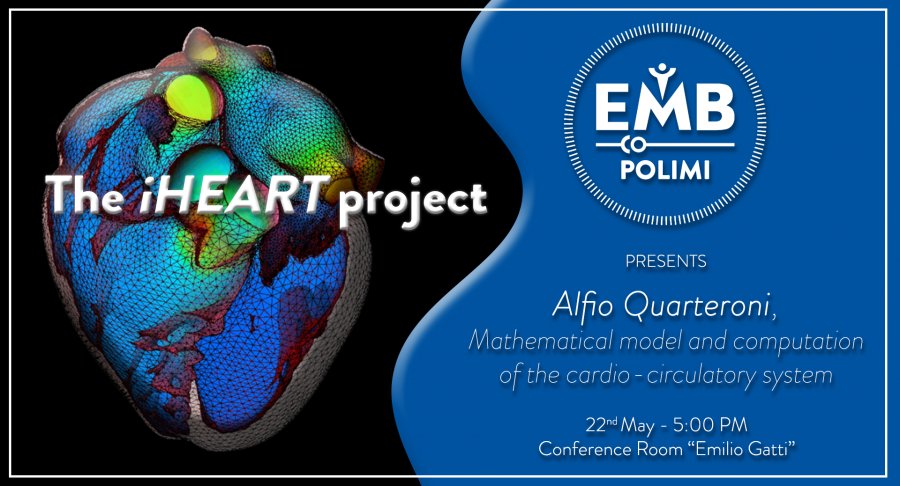 Abstract
The heart is one of the most important organs of the human body, fundamental for the surviving of the whole organism.
iHEART started in 2017 and it aims to give a mathematical and computational model of the cardiac function in all its complexity, starting from biomedical data. The main challenge is to achieve this result through a non-invasive procedure - key point of the project - and to give a method to predict and prevent cardiovascular diseases.
The EMB Student Branch Chapter is more than glad to invite you to its first event in order to have a close look on what are the first results of the project and how the team achieved them.
The event will be held by professor Alfio Quarteroni, full professor at Politecnico di Milano and main investigator of the project.
The whole conference will be in English.
Registration at
link