Take the challenge, find out how to solve: IOT Cases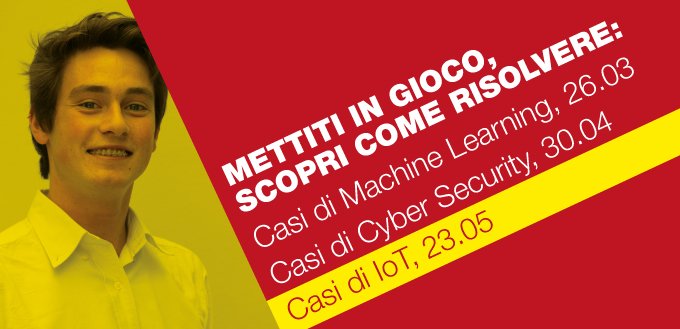 Politecnico di Milano - Campus Leonardo
Chiostro building 4
Piazza L. da Vinci, 32 Milano
May 23rd, 2019
10.00 am - 3.00 pm



Abstract
On
May 23rd, 2019
, from 10.00 am to 3.00 pm, in
Leonardo Campus
(building 4), the
Career Service
will organize an event to find out where and how Internet of Things is mostly used.
Utilities, healthcare, production and public administration are just few sectors where technology innovation is increasing its relevance. By participating in the event, you will meet companies that link digital and web world with real, even everyday, objects and make easier arrangements for monitoring and data collection. You will have the chance to experience cases linked to SMART CITY, SMART GRID, and INDUSTRY 4.0, chosen for you by the company managers.
More information and registration at
link


All the events are dedicated to Polimi students and degrees only.