Biomedical Sector case-studies for employers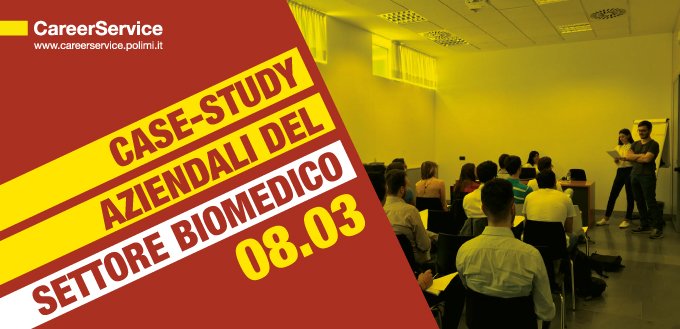 Politecnico di Milano - Campus Leonardo, Career Lab
(Building 2, groundfloor) - Via Bonardi 2, Milano
March 8th, 2019
9.30 am - 1.30 pm


Abstract
On
March 8th, 2019
, the
Career Service
will present
the"
Biomedical Sector case-studies for employers
" event at
Leonardo Career Lab
in Leonardo Campus (Building 2, Via Bonardi 2 - Milano).
The event is aimed at students and graduates of the Politecnico di Milano who want to get information about Biomedical business projects.
Managers of some important companies will present examples of projects to better understand the role that a graduate can play in his own reality.
The event is open to a maximum of 60 participants. The Career Service will send confirmation emails to subscribers.
Please, note that registration is required at
http://www.careerservice.polimi.it.