Why I joined, why I stay, why I left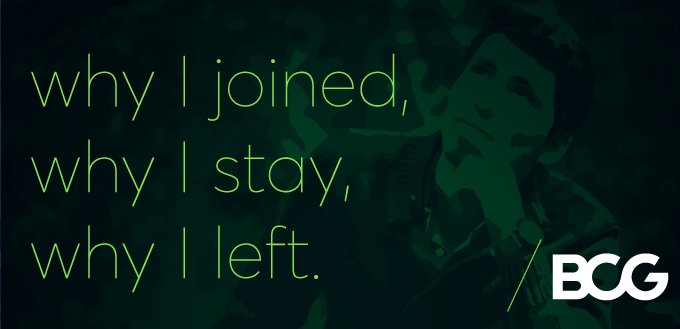 Politecnico di Milano - Leonardo Campus, Rogers Room (via Ampere 2, Milano)
December 17th, 2018
3.30 pm


Abstract
On
December 17th, 2018
the
"Why I joined, why I stay, why I left" event
will be held in Rogers Room for Polimi students and degrees who would like to pursue a career in the consultancy world.
The event is dedicated to some consultants' testimony. Among them there will be also a Politecnico graduated manager. You will have the possibility to listen to different points of view regarding BCG experience and they will help you to better understand this career path. There will be also HR and recruiters that will show you the possibilities at the company for your profile.
The event will be held in Italian. The
CareerService
can give you all the needed information.
Please, note that registration is required.
Further details are available at
http://www.careerservice.polimi.it
.