Google on Campus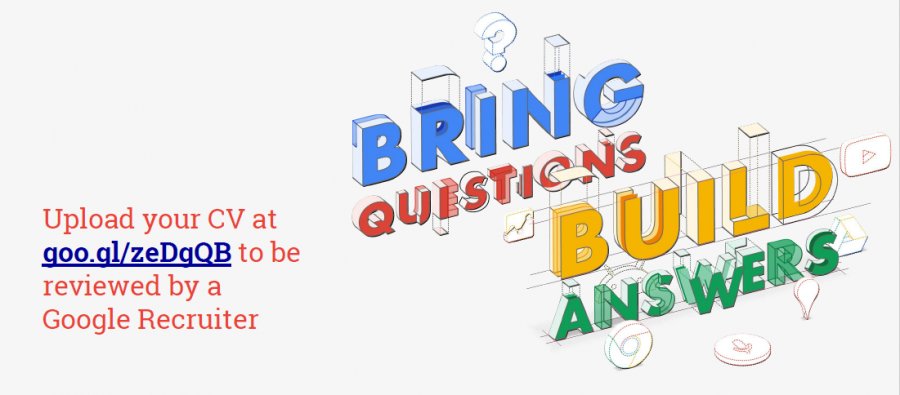 Politecnico di Milano
DEIB - Conference Room "Emilio Gatti" (building 20, via Ponzio 34/5)
March 8th, 2018
6.30 pm - 8.00 pm

DEIB - Conference Room "Emilio Gatti" (building 20, via Ponzio 34/5)
March 9th, 2018
9.00 am - 12.00 pm

DEIB - PT2 Room (building 20, via Ponzio 34/5)
March 9th, 2018
1.00 pm - 3.00 pm



Abstract
Google's mission is to organize the world's information and make it universally accessible and useful. It's an enormous goal to accomplish and Google needs great people to achieve it!

Google invites you to come, learn about Google and meet one of the Googlers on March 8th and 9th. If you're interested or otherwise want to connect with Google, please upload your resume at goo.gl/zeDgQB (Recruiters will look at every resume uploaded through this form).

Thursday, March 8th at 6.30 pm
Fundamentals and Some Recent Innovations in Crypto-Currencies, followed by a Google Info Session

Bitcoin, Ethereum, Monero, Litecoin... Many crypto-currencies have been in the news lately and most people know they can purchased as an asset or exchanged as currency. Less well known is how they really work. In this talk, I'll review the basic differences between the most popular ones and highlight some interesting innovations in the space, including scripting, privacy and reducing electricity requirements to protect the environment. The talk will be followed by a description of Google jobs and internships and an overview of our interview and hiring process.

Friday, March 9th at 9.00 am
Mock Interviews
15-minute Mock Interviews. Sharpen your skills and practice brainstorming algorithms and writing code on the whiteboard.


Friday, March 9th at 1.00 pm
Office Hours
Drop in to meet with a Googler for casual Q&A about the tech industry, Google jobs, the application process or for resume review.

Google is hiring!
Most of the available opportunities for technical students are within Google's software engineering teams so check out the full-time roles and all other opportunities at
google.com/careers/students
.
You can also apply directly through the links below:
Software Engineer (Zurich)

Software Engineer (London)

Partner Sales Engineer (Milan)

Sales Engineer, Google Cloud Platform (Milan)

Sales Engineer, Google Cloud Platform (Rome)