I3Lab - Innovative Interactive Interfaces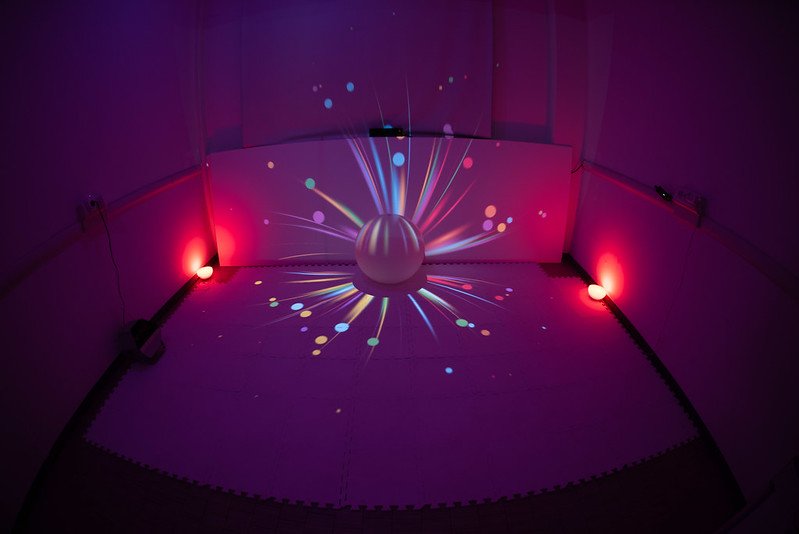 Research Area:


Research Lines:

Activities
I3lab is a multidisciplinary research laboratory that deals with the design and development of innovative interactive technologies, within the framework of the Human-Computer Interaction (HCI) discipline. The team includes PhD students, post-docs, research fellows and external consultants, with heterogeneous backgrounds: software engineering, human-computer interaction, psychology and design.
Technologies explored include Virtual, Augmented and Mixed Reality, Conversational Agents, Social Robots, Smart Objects and Smart Multisensory Environments. The laboratory offers multidisciplinary skills with a broad spectrum, from the analysis of user needs to the design of interfaces and interaction, to the creation of highly engineered software, to the creation of prototypes of digital and "tangible" products (using microcontrollers and 3D printers) to design and execution of empirical studies.
The main application domains of I3lab range from learning to wellness/healthcare, to the support of people with disabilities in educational, therapeutic and family contexts. For this people, the main goal is the use of interactive technologies as tools of inclusion. The focus on inclusion is not limited to products; the work also envisages the co-design of technologies together with the recipients (students, teachers, therapists, managers, people with disabilities). It is therefore not only about "inclusion for the social, but with the social".
I3Lab cooperates with important national and international universities such as MIT, Georgia Institute of Technology, Università di Milano-Bicocca, and with hospitals, social cooperatives and therapeutic centers including: Cooperativa Fraternità e Amicizia, Fondazione Don Carlo Gnocchi, Ospedale Fatebenefratelli, Ospedale Niguarda, Istituto Neurologico Besta, Fondazione Sacra Famiglia Onlus, Associazione La Nostra Famiglia, CRC Balbuzie.
I3Lab also cooperates with important companies such as Reply, IBM, Philips, STMicroelectronics, Telecom Italia, Imec, Nokia, Microsoft, Intel US, in national and international research projects.
Service information
I3Lab is located on the first floor of Building 21, via Golgi 39 – Milan, and follows the opening and closing hours of the Department.