E-Health Lab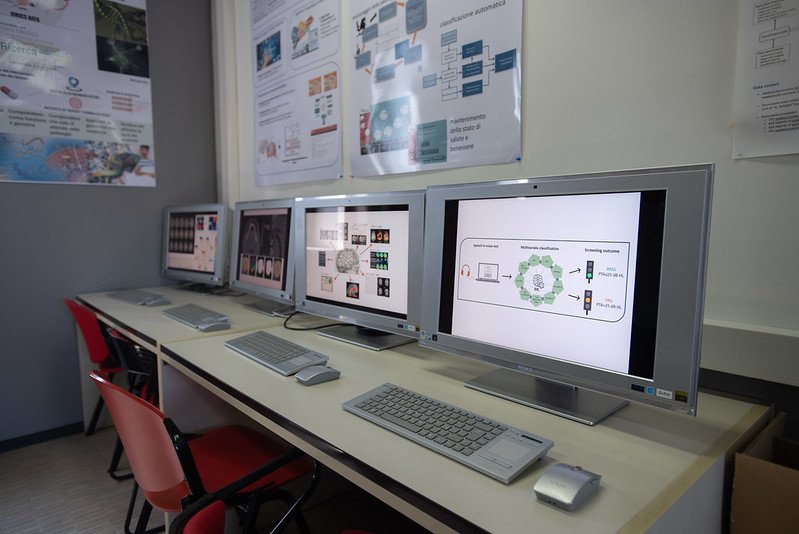 Research Area:


Research Lines:

Activities
The lab is focused on the study, development and assessment of innovative techniques and methods from the Information and Communication field for applications in the biomedical and health care domains.
The main activities cover:
cognitive computing systems for the meaningful use of health data for medical applications and the support of physicians and patient decisions;
development of methods for the characterization and evaluations of efficacy of apps for m-health;
personalized medicine;
apps and wearables for cardiac and autonomic system monitoring;
apps for patient self-management, selfassessment and disease prevention;
development of medical domain specificontologies;
system for home monitoring and care of the chronic patient;
system for tele-rehabilitation for cognitive and motor functions.
The lab is equipped with: servers and clients computing devices; applications for app development, deployment and testing; SW architectures for Natural Language Processing and data / text mining.
Service information
The activity takes place in the laboratory located in Building 21, fourth floor.