Computational Biomechanics Lab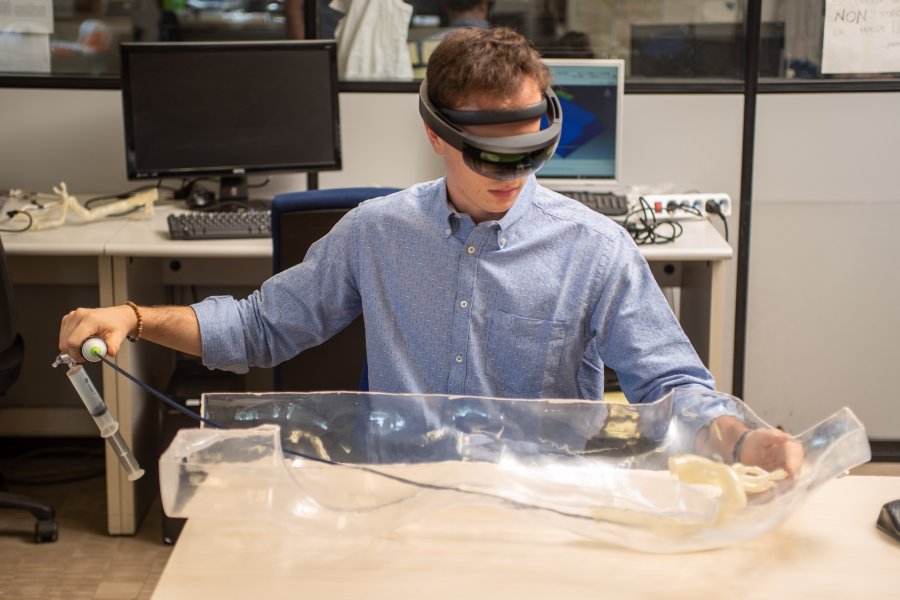 Responsible:


Research Area:


Research Lines:

Activities
The mission of the laboratory is to carry out research and teaching in the field of biomechanics. The computational approach is used as a means for studying biological entities at scales that span from that of the organs to that of the molecules. Activities are carried out by two main laboratory groups:
CB Lab - Laboratory of Cardiovascular Biomechanics. CB Lab develops cutting-edge computational models for the analysis of tissues, organs, and devices, with an emphasis on cardiovascular applications. Responsible: Emiliano Votta, emiliano.votta@polimi.it.
The lab also works in close contact with C3D Lab, a joint initiative of PoliMI researchers with the IRCCS Policlinico San Donato and Università degli Studi di Pavia (reference person Francesco Sturla, Francesco.Sturla@grupposandonato.it).
Service information
The Laboratory is located at the Research Area of Bioengineering of the Department of Electronics, Information and Bioengineering (Building 21), via Golgi n. 39.