ANTLab - Research and experimental laboratory of wireless network and networked embedded systems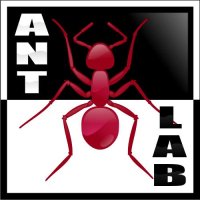 Research Area:


Research Lines:

Activities
The Advanced Network Technology Laboratory (ANTLab) is an internationally recognized research group in telecommunications and wireless networking.
The laboratory currently includes 4 faculty members, 10 PhD students, 2 post-docs, 2 research associates and an average number of 15-20 master students per year.
ANTLab research staff has a solid and recognized expertise on the design, optimization, and performance evaluation of communications networks.
The current research activities are focused on four main directions:
wireless networking (5G and beyond)
software defined networking
Internet of Things
Network data analytics
Research methodologies are based on mathematical models for the performance evaluations and optimization, ad hoc simulation tools and prototype implementations on networked embedded devices. ANTLab research facilities include a cluster of six servers for intensive simulation campaigns, as well as a large-scale testbed of wireless sensor networks for testing networking solutions and localization algorithms/protocols.
The lab has strong and active collaborations with many companies and international research centers, and is funded by industry research contracts as well as by public grants related to local, national and European research projects. The quality of the research carried out is testified by a large number of scientific publications in International journals and conference proceedings.
The activities of the group can be classified in four areas:
Wireless networking (5G and beyond). Context-based networking; anticipatory networking; cell search and optimization of mm-Wave networks; network slicing and infrastructure sharing.
Software defined networking. Advanced switch architectures and stateful data planes; Traffic engineering in SDN; Advanced virtualization architecture for mobile and fixed access networks.
Internet of Things. Application/middleware layer solutions for the IoT; Virtual sensor networks; Design and optimization of Long Range Low Power Networks.
Network Data Analytics. Traffic data analysis & prediction in wireless networks; Composition of heterogeneous traffic/context data sources.
Service information
The ANTLab is located at the ground floor of building 20 of the Department (Via Ponzio no. 34/5, in Milan).