Product intelligence - Industria 2015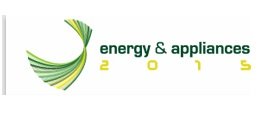 Area di ricerca:

Linee di ricerca:


Responsabile:

-
-
Data inizio: 01/01/2011
-
Sommario
This project is part of the national Industria 2015 action, in collaboration with Indesit Co.The goal is to introduce in domestic appliances intelligent components, which basing on data from sensors and from user interface, can minimize the resources used, while keeping the expected performance. The focus is on washing machines.
The so-called "product intelligence" will enable automatic adaptation of machine cycles to the operating conditions (including user's customs), so to optimize the resources (25% reduction) and keep the machine in its quality class. The main structure of the proposed solution has been designed to be ported on different appliances. Generality, modularity, low-cost of implementation, easy definition, effectiveness, are the most relevant aspects of the final solution.