Integrated Photonic Accelerators for High Performance Computing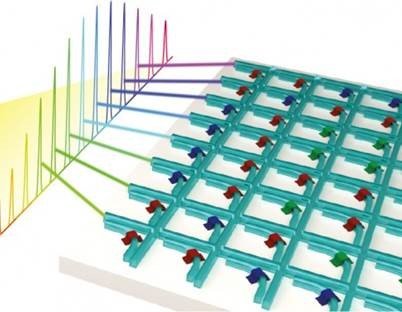 Sommario
On
November 17th, 2022
at 2.00 pm
Gabriele Cavicchioli
, PHD Student in Information Technology, will hold a seminar on "
Integrated
Photonic Accelerators for High Performance Computing
" in Politecnico Polifab.
In the last years, the requirements for computing units in terms of speed and power consumption have become stricter and digital electronics based on the Von Neumann starts showing its limits.
Research is orienting towards new architectures such as neuromorphic or quantum computing, leveraging physical phenomena to speed-up computations. Integrated photonics is a promising platform for implementing these new architectures and realize next generation hardware accelerators. In this seminar, some recent advancements int the field of photonic accelerators will be review, based on the works presented at the International Workshop on Physical Computing Workshop 2022, organized in Erice by Prof. Pernice and Prof. Calà Lesina.