IEEE NetSoft 2022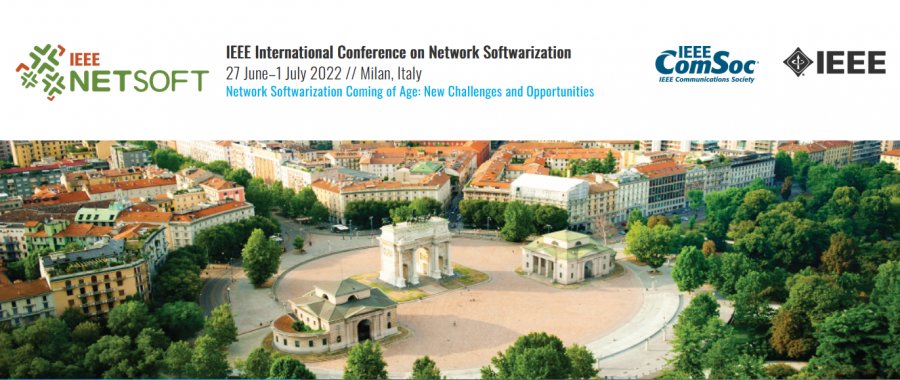 Politecnico di Milano - Conference rooms: Room Rogers, Room IV, Room B
Via Ampère, 2, 20133, Milano (MI)
June 27th - July 1st, 2022



Sommario
The 8th
IEEE International Conference on Network Softwarization
(IEEE NetSoft 2022) will be held in DEIB - Politecnico di Milano, Italy from
June 27th
to
July 1st
, 2022.
Alexander Clemm
and
Guido Maier
, Deib associate professor,
will serve as General Co-Chairs,
IEEENetSoft 2022.
The theme of IEEE NetSoft 2022 is "Network Softwarization Coming of Age: New Challenges and Opportunities". It expresses the common sentiment in our scientific community that while network softwarization has reached a certain level of maturity, there are plenty of opportunities for fresh new ideas and solutions that will take things to the next level and allow our field to continue to grow for many years to come. As in previous IEEE NetSoft events, the 2022 edition will showcase the latest research and developments from academia and industry concerning concepts, design, deployment, and operation of softwarized networks.
For further information, please, visit the
official website of the event
.