Super Wide Angle Fovea Sensors for robotic applications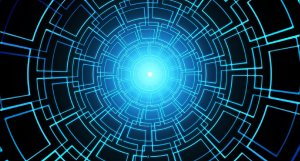 Sota Shimizu
Department of Engineering and Design, Shibaura Institute of Technology, Tokyo, Japan
DEIB - Seminar Room
September 7th, 2018
2.00 pm
Contacts:
Maria Prandini
Research Line:
Control systems
Sommario
In this presentation, we describe two kinds of highly performing wide angle fovea sensors that we developed for application to autonomous mobile robot control.
We start by introducing a wide angle fovea sensor which is applicable to semi-remote control of the planetary rover.
When this sensor is used for distance measurement by the stereo vision, even a target object that is positioned ahead at over 120m distance can be detected.
In addition, the sensor can simultaneously detect pedestrians that are located aside because of its wide field of view.
We then introduce a wide-angle liquid crystal fovea lens that is a special lens which can not only achieve both high resolution and wide angle simultaneously in a single image, but also change its attention part having high resolution in its field of view without any mechanical part. In addition, this lens can achieve multiple attention areas in a single image at the same time (more than the human eye).
This liquid crystal wide angle fovea lens presents the advantages of having a small size and a lower electric power consumption which makes it applicable to semi-remote control of the planetary rover.
Biografia
Sota Shimizu was born in Nagoya, Japan, in 1970. He received the Ph.D. degree in Electronical-Mechanical Engineering in 1998 from Nagoya University. He started his work at Nagoya University in 1998, at Tokai University as an assistant professor in 2000, at California Institute of Technology as a postdoctoral researcher in 2004, at Waseda University, Tokyo University, and Keio University as an associate professor, and works at Shibaura Institute of Technology as a professor since 2017.
He has participated in several national and international research projects and published many articles in international journals and conferences. His research interests focus on cognitive vision, sensing, robot vision, mobile robot navigation, signal processing and control.
Development of Wide Angle Fovea sensor characterizes his works.