Control and Optimization for Demand Response Services in Smart-Grids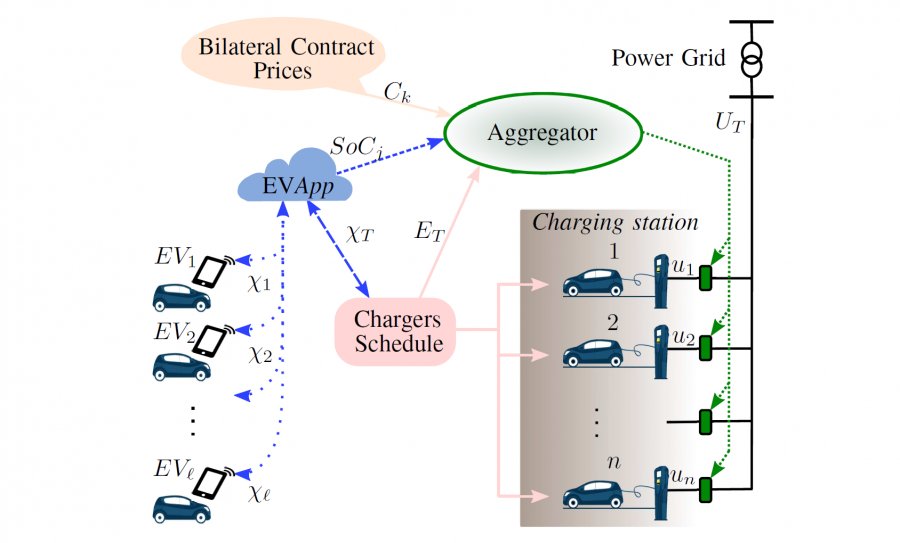 Fredy O. Ruiz-Palacios, PhD.
Department of Electronics Engineering, Pontificia Universidad Javeriana - Bogotá, Colombia
Visiting Professor, DET – Politecnico di Torino
DEIB - Conference Room "Emilio Gatti"
April 23rd, 2018
2.00 pm
Contacts:
Lorenzo Mario Fagiano
Research Line:
Control systems
Sommario
In recent years, several factors have induced a revolution in the way power systems are operated. They have evolved from big (usually national) electric companies that own and operate generation plants, transmission assets and distribution systems to a dynamic environment with many players that compete in uncertain markets, selling and buying energy from traditional and random sources. This talk gives an overview of research activities currently under development by the CEPIT group of Pontificia Universidad Javeriana, related to the application of control and optimization techniques in the design of novel services for the electric systems, in particular Demand Response, understood as the active participation of users in the operation of the grid. Three approaches are described and illustrated. First, the direct control of loads by an aggregator in order to offer complementary services to the system operator. Then, the design of robust contracts, aimed at reducing gaming opportunities in incentive-based demand management. Finally, an energy management system for isolated micro-grids is presented.
Biografia
Fredy Ruiz is Associate professor at the Electronics Engineering Department of Pontificia Universidad Javeriana, Colombia. He received the Bachelor (2002) and M.Sc. (2006) degrees in Electronics Engineering, both from Pontificia Universidad Javeriana (Colombia), and the Ph.D. (2009) degree in Information and System Engineering from Politecnico di Torino (Italy). Fredy served as Head of the Electronics Engineering Department at Pontificia Universidad Javeriana between 2014 and 2016. He was Fulbright visiting scholar at the University of California, Berkeley in 2013 and has been invited as Visiting professor at the Politecnico di Torino in 2018. Fredy is Senior Member of IEEE and serves as Vice-Chair for technical activities of the Colombian Chapter of the IEEE-Control Systems Society. Fredy has co-authored more than 50 peer-reviewed international publications. His research activity focuses in control and optimization, in particular, the development of data-driven techniques for optimal estimation and control systems design; with applications in smart-grids, power electronics and bio-technology.