Performance of Phase Change Memory Cells Grown by Molecular Beam Epitaxy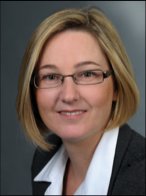 Raffaella Calarco
Paul-Drude- Institut für Festkörperelektronik, Berlin
DEIB - Alpha Room
July 21st, 2017
02.00 pm
Contact:
Daniele Ielmini
Research Line:
Electron devices
Sommario
On July 21st, 2017 at 02.00 pm, Dr. Raffaella Calarco will be giving a lecture on "Performance of Phase Change Memory Cells Grown by Molecular Beam Epitaxy" in DEIB Alpha Room, via Golgi 40 Milano.

Phase Change Materials (PCMs) are unique compounds employed in non-volatile random access memory thanks to the rapid and reversible transformation between the amorphous and crystalline state that display large differences in electrical and optical properties.
The semiconductor industry standard deposition of such memory cell active material is by sputtering, which guarantees the right throughput and good film control. Instead we use Molecular beam epitaxy (MBE), a well known growth technique that offers unique advantages such as superior thickness control, ultrahigh purity and the possibility of using a variety of in-situ characterization tools for process control.
By MBE after proper deposition optimization we improve the film and interface quality and are able to get an impressive crystalline quality demonstrating the feasibility of using MBE for fabricating memory device that are in-line with industrial standards [1]. MBE also offers a high degree of control of the deposition rates of individual elements. This aspect makes the technique attractive for studying chalcogenide superlattices (GeTe-Sb 2 Te 3) which are under intense investigation for non-volatile memory applications. Although the programming current of PCM memory can be reduced by 1/3 using superlattices the switching mechanism is still debated in literature. I will offer new insights, obtained using ultrafast THz dynamic studies, which might pave the way to the clarification of such mechanism.
The seminary will also be the opportunity to introduce the Paul-Drude- Institut and its running activities.
[1] J.E. Boschker et al. Appl. Phys. Lett. 106, 023117 (2015)
Biografia
Raffaella Calarco received the M.Sc. degree in physics in 1996 from the University of Rom Tor Vergata, Italy, and the Ph.D degree in materials science in 2001 from the University of Rom La Sapienza, Italy.
She worked for one year as a Research Scientist with the Technical University of Aachen, Germany. From 2001 to 2010 she was with the Research Center Jülich, Germany. In 2010 she received the habilitation from the Physics faculty of the Technical University of Aachen. Since September 2010 is with the Paul-Drude- Institute in Berlin, Germany. Her current research interests include on the one hand epitaxy of III-nitride nanostructures and layers and on the other epitaxy of phase-change materials.