NECSTFridayTalk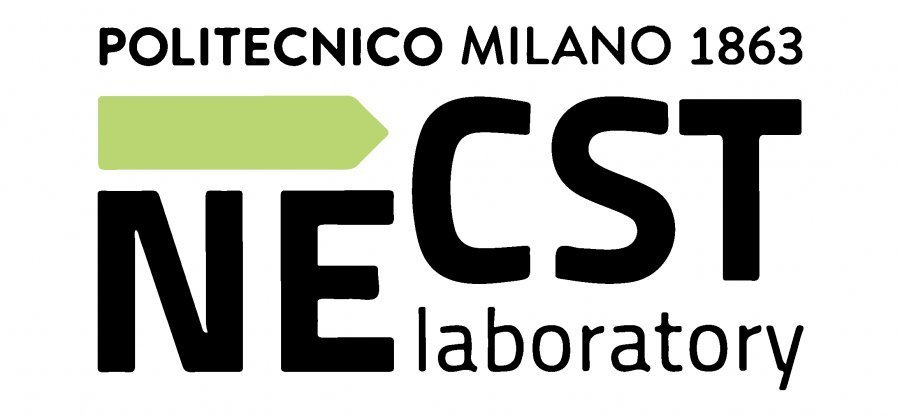 Sommario
On
June 30th, 2023
at 12.30 pm a new appointment of
NECSTFridayTalk
will take place in DEIB NECSTLab Meeting Room (Building 20).
This Talk will be held by
Virginia Tasso
(Bachelor's student in Biomedical Engineering at Politecnico di Milano) and
Marco Venere
(Master student in Computer Science and Engineering at Politecnico di Milano) on the following subjects:
"
Improving Sleep Quality Through an Arduino-Based Environment Sleep Monitoring System
" -
Virginia Tasso

Sleep disorders are a significant public health concern, affecting approximately 30% of adults. These conditions are associated with various health issues, including hyperactivity disorder, diabetes, hypertension, cardiovascular diseases, and obesity. Monitoring the resting environment is paramount to taking the first step toward getting a good night's sleep. Technological advances have recently allowed the development of non-invasive sleep monitoring systems, essential to minimize interferences with the monitored sleep quality. Such systems can improve individuals' sleep quality by identifying potential sleep-disturbing elements in private bedrooms. In this paper, we present a non-invasive sleep environment monitoring system based on Arduino, which acquires data on main environmental factors affecting sleep quality and duration, such as noise, light, and room temperature. The data from the sensors are processed and analyzed using the Arduino boards in conjunction with a tailored Google platform, providing real-time monitoring of the sleep environment. By allowing individuals to monitor their sleep environment, the proposed system aims to promote awareness and encourage healthy sleep practices, improving overall health outcomes. In conclusion, the non-invasive sleep environment monitoring system presented in this paper offers a promising approach to addressing the issue of sleep disorders. Its simple design and user-friendly interface make it an accessible tool for non-expert users looking to optimize their sleep environment and improve their sleep quality. We believe that this system has the potential to contribute significantly to the field of sleep health.
"
On the Design and Characterization of Set Packing Problem on Quantum Annealers
" -
Marco Venere

The beginning of the quantum era has increased the hype around computationally demanding problems and, particularly, NP-complete problems. One of the most famous is the Set Packing, which has several applications in different management contexts.
This work presents a solver for Set Packing Problem on quantum annealers exploiting the QUBO model. We introduce a general format to express instances of the Set Packing Problem that enables an automatic characterization, lowering the barriers to adopting quantum annealers. Finally, we compare the performance of two quantum annealer on the Set Packing, namely D-Wave 2000Q and Advantage, highlighting their pros and cons. As key evaluation indicators, this work uses spatial features, such as the number of qubits and maximum chain length, and the execution time required for a reliable problem resolution and its breakdown. In particular, we can scale the solutions to 60 and 150 subsets on 2000Q and Advantage, respectively, with 0 chain breaks. Moreover, our analysis illustrates that 2000Q has lower mean energy required but higher execution times on the same problem complexity.
Virginia Tasso is a third-year bachelor's student in Biomedical Engineering at PoliMi. Currently, she is doing her research on the development and design of monitoring and control systems based on the use of microcontrollers.Marco Venere is a student of the Master's Degree in Computer Science and Engineering at the Politecnico di Milano. Passionate about quantum computing and reconfigurable architectures, he works on various projects to develop and accelerate optimization algorithms on FPGAs, GPUs and quantum computers.
The NECSTLab is a DEIB laboratory, with different research lines on advanced topics in computing systems: from architectural characteristics, to hardware-software codesign methodologies, to security and dependability issues of complex system architectures.
Every week, the "NECSTFridayTalk" invites researchers, professionals or entrepreneurs to share their work experiences and projects they are implementing in the "Computing Systems".


Event will hold on line by Facebook.