Application of FES for gait rehabilitation after stroke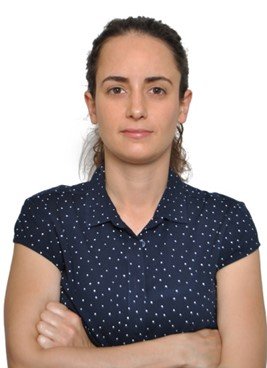 Sommario
On
May 30th, 2023
at 11.30 am Prof.
Lana Popović-Maneski
, Institute of Technical Sciences of Serbian Academy of Sciences and Arts and founder of 3F-Fit Fabricando Faber, will hold a seminar on "
Application of
FES for gait rehabilitation after stroke
" in DEIB Seminar Room (Building 20).
Stroke is the first cause of acquired neurological handicap in the world and recovery of walking capacity is one of the main aims in stroke rehabilitation. Functional Electrical Stimulation (FES) has been widely used in rehabilitation of post-stroke patients since the 1960s. Since a long time ago, research showed that the best effect is achieved if the treatment is applied in the acute phase of recovery when multiple muscles are stimulated in synergy. However, the complexity of hardware, difficulty of positioning the electrodes, time-consuming and skill-demanding personalisation of stimulation parameters, limits the commercial offer to devices with one or two channels of stimulation (e.g. drop-foot stimulators). In the seminar will be shown how AI can be used in multichannel FES walking therapy to automatically set the stimulation parameters and personalize stimulation timings for each patient.
The event will be held online by Webex.
Biografia
Lana Popović-Maneski was born in Belgrade, Serbia in 1983.
She received 5-year Dipl. Eng. degree in 2007 and Ph.D. degree in biomedical engineering in 2011 from the University of Belgrade, School of Electrical Engineering on the topic of closed-loop upper-extremity tremor suppression with functional electrical stimulation. In period 2008-2013 she worked for Tecnalia Serbia (Serbian office of Tecnalia Research & Innovation, San Sebastian, Spain), where she was leading development of assistive technologies for post stroke upper extremity rehabilitation and sensory feedback in amputees based on functional electrical stimulation. In 2012 she became assistant professor of Biomedical Engineering at State University of Novi Pazar, Serbia and from 2013-2016 she was an adjunct professor at University of Belgrade, School of Mechanical engineering. Since 2012 she is a scientific researcher at Institute of Technical Sciences of the SASA (currently Senior Research Assistant). Based on Google Scholar database she has 62 publications, cited 1064 times,
h = 16. She published three text books for Master studies. She holds two patents, one petty patent, industrial design and three more patent applications are pending. She participated in European FP7, COST, TEMPUS, DIH HERO scientific and industrial projects and bilateral projects with France. In 2017 she founded the company 3F – Fit Fabricando Faber (www.3f-company.com) which transfers know-how from science into products for pacing the paralyzed muscles to provide functional movements such as cycling, rowing, grasping and walking after stroke, spinal cord injury or multiple sclerosis. She received several awards for innovation in Serbia and her stimulators are used by hundreds of patients and many research institutions worldwide, including European Space Agency. Since 2019 she is a CTO in French startup Kurage (
www.kurage.fr
) which developed an innovative post-stroke gait rehabilitation device, Neuroskin, based on AI-driven functional electrical stimulation. She is a reviewer of several scientific journals in biomedical, an evaluator for the European Commission REA-FET-OPEN program and a member of IFESS and IEEE societies.