Wireless Communications Seminar Tour – 5G TECHNOLOGY UPDATES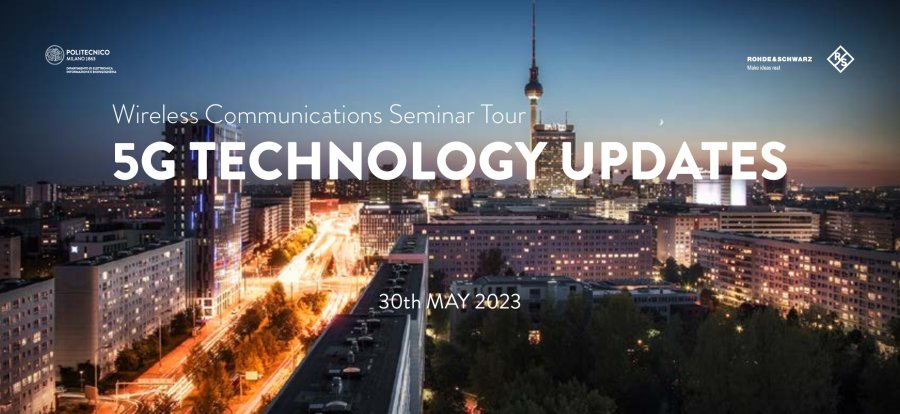 DEIB - Emilio Gatti Conference Room, Building 20May 30th, 2023 from 01.15-07.00 pmContacts:
Antonio Capone
Sommario
On May 30th, 2023 from 1.15 to 7.00 pm the Department of Electronics, Information and Bioengineering of the Politecnico di Milano will host the Wireless Communications Seminar Tour on 5G Technology Updates in Emilio Gatti Conference Room (Building 20).

The event is dedicated to the latest updates in the world of wireless communication, which will be discussed by test and measurement experts with a special focus on 5G evolution towards 6G, including O-RAN ecosystems. In particular, the speakers will talk about:
5G Advanced Release 17/18 and its transit to 6G
V2x applications and Integrated Sensing and Communications
5G private networks performance for industrial/mission-critical applications
Overview of OpenRAN and OpenSource implementations
OpenRAN – Interoperability and network performance.
If you would like to attend, please register here.