An example of Innovative Technologies to Integrate Satellites into (Beyond)5G Terrestrial Networks: Formation-of-Arrays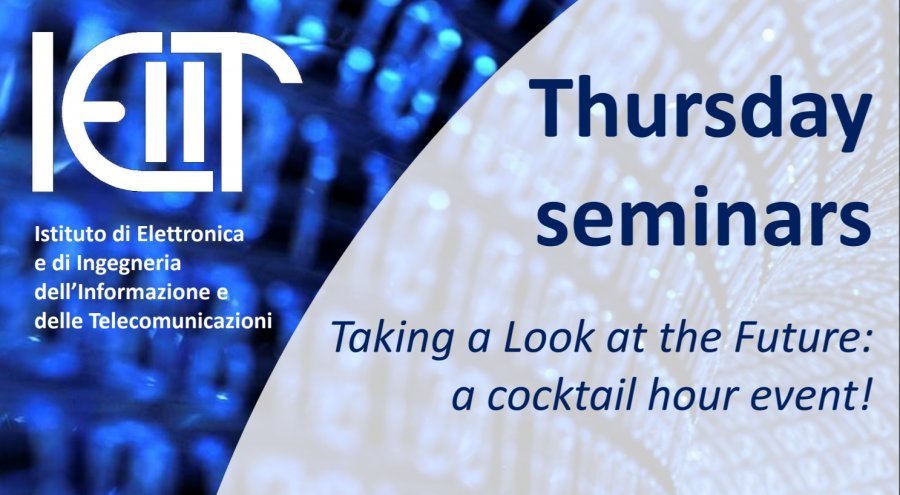 Prof. Marco Luise
UNIPI - DII

Politecnico di Milano
event online by Microsoft Teams
February 23rd, 2023
5.30 pm


Sommario
On
February 23rd, 2023
at 5.30 pm, a new appointment of the "
Thursday meetings – A glance to the future at cocktail-hour
", organized by
EIIT –
CNR
Institute, will take place online by
Microsoft Teams
.
The series of fortnightly meetings deal with specific themes connected to IEIIT – CNR institute with transversal vision through application domains and technological areas with particular attention to their evolutions.
The new seminar will be held by Prof.
Marco Luise
(UNIPI - DII) on the following subject "
An example of Innovative Technologies to Integrate Satellites into (Beyond)5G
Terrestrial Networks: Formation-of-Arrays
".
Effective integration of terrestrial and non-terrestrial segments is one of the key research avenues in the design of current and future wireless communication networks.
In this talk, we first show that such integration is hard to attain with the current status of technology, and then we describe an example of the innovative technologies that are actually required to achieve that goal. In particular, we present preliminary results about the attainable performance of large distributed arrays of antennas implemented as the ensemble of a few to many simpler sub-antennas of smaller sizes, carried by one (small) satellite each. The satellites that implement this radiating architecture need to be very close to each other and constitute a formation of flying objects, to be coordinated and controlled as a whole – a "Formation of Arrays". We show how to take advantage of this new technology to improve network throughput in a multi-beam S-band mobile communication network with low-earth or geostationary orbiting satellites directly providing 5G-like communication services to low-cost, smartphone-like hand-held user terminals.
Participation is free but registration is required. Please register here.