Air Traffic Surveillance in the era of GNSS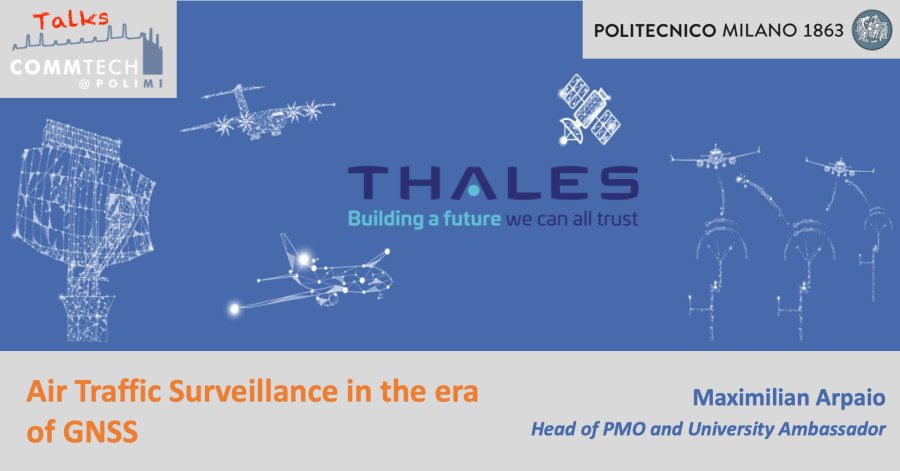 Maximilian Arpaio
Head of PMO and University Ambassador @ THALES
DEIB - Alpha Room (Building 24)

December 16th, 2022
1.30 pm
Contacts:

Ilario Filippini


Research Line:

Networking
Sommario
On
December 16th, 2022
at
1.30 pm
, a new
CommTech Talks
will take place at
DEIB Alpha Room – Building 24.


Global air traffic has grown steadily since the 2000's. To adapt air traffic management infrastructure to future demand, civil and military aviation authorities need to upgrade their current systems to develop new applications.
In response to increasing air traffic volumes at the busiest airports or at the most crowded airspaces, technological innovations are advancing on the market with a special focus on systems that are based on GNSS technology versus those that do not use it.
This talk presents an overview on the different surveillance solutions, mainly ADS-B and Multilateration - complementary to standard radars – , and possible future trends.
CommTech Talks @ POLIMI
are a series of seminars and panels organized by the study program in Telecommunication Engineering of Politecnico di Milano for stimulating the networking between students and people from industry and research.
Registration form: https://bit.ly/CommTechRegistration