Photonic Integrated Circuits (PIC) in Space: Advancing Earth's Atmospheric Sounding Capability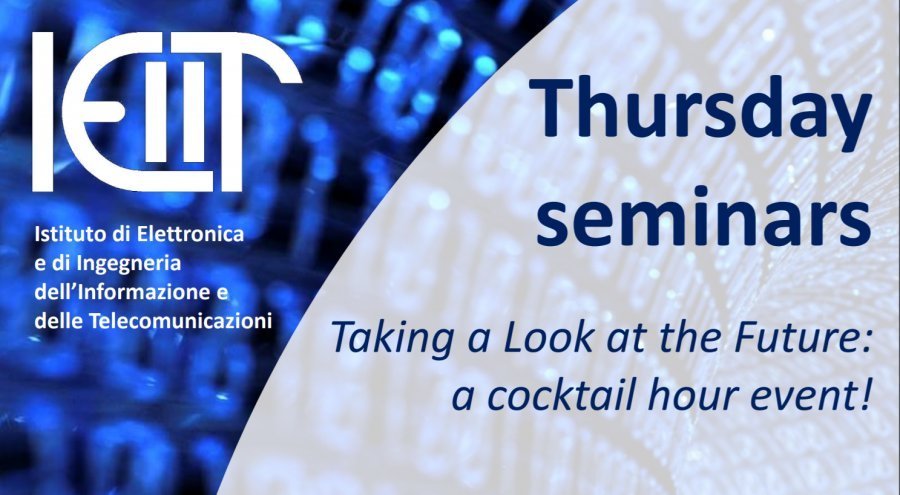 Fabrizio Gambini
UMBC, CRESST II, NASA GSFC

Politecnico di Milano
event online by Microsoft Teams
December 15th, 2022
5.30 pm


Sommario
On
December 15th, 2022
at 5.30 pm, a new appointment of the "
Thursday meetings – A glance to the future at cocktail-hour
", organized by
EIIT –
CNR
Institute, will take place online by
Microsoft Teams
.
The series of fortnightly meetings deal with specific themes connected to IEIIT – CNR institute with transversal vision through application domains and technological areas with particular attention to their evolutions.
The new seminar will be held by Eng.
Fabrizio Gambini
(UMBC, CRESST II, NASA GSFC) on the following subject "
Photonic Integrated Circuits (PIC) in Space: Advancing Earth's Atmospheric Sounding
Capability
".
For many years space and meteorological agencies around the world have strongly advocated the development of hyperspectral (a few hundred to a few thousand channels) microwave sensors, to improve Earth atmosphere sounding capabilities from space, for temperature and water vapor profiles in the Planetary Boundary Layer.
Current microwave technology has provided tremendous progress in numerical weather prediction, climate modeling and societal applications with high impact for human health and the economy. However, it suffers from limited spectral resolution and coverage due to size, weight, power consumption, and cost constraints.
In this scenario, Photonic Integrated Circuits offer a reliable solution to solve the stalled progress of the current technology.
In this talk, I will introduce the work that our team is performing at NASA Goddard Space Flight Center to develop: HyMPI. HyMPI combines Photonic Integrated Circuits and Application Specific Integrated Circuits to break through a new era of advanced measurements of Earth's atmospheric temperature and water vapor profiles with a dramatic reduction of the footprint, mass, power consumption and costs of the systems.
Participation is free but registration is required at following LINK.