15th European Workshop on Reinforcement Learning - EWRL 2022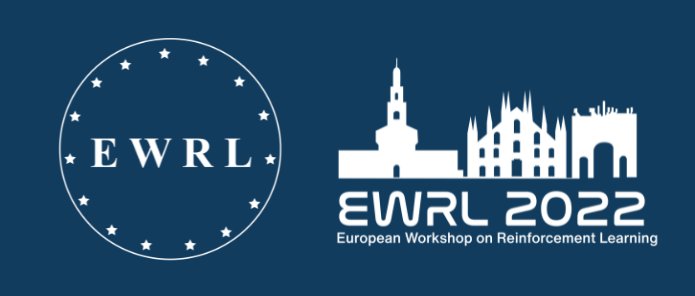 Politecnico di Milano, Carlo De Carlo Lecture Hall (Building B9, Campus Bovisa)Via Candiani, 72 – 20158 – Milano (MI) – Italy19-21 September 2022

Contact: marcello.restelli@polimi.it
Sommario
From 19 to 21 September 2022, the 15th European Workshop on Reinforcement Learning (EWRL 2022) will be held in the Carlo De Carli Lecture Hall (Building B9, Campus Bovisa). The event is organized by the Politecnico di Milano in collaboration with Fondazione Politecnico, the ETH AI Center and the European Laboratory for Learning and Intelligent Systems (ELLIS) – Milan Unit. Prof. Marcello Restelli of the Department of Electronics, Information and Bioengineering will act as General Chair.
EWRL 2022 invites reinforcement learning researchers to participate in the revival of this world class event. The workshop will be an exciting event for researchers worldwide, not only for the presentation of top quality papers, but also as a forum for ample discussion of open problems and future research directions.
Reinforcement learning is an active field of research which deals with the problem of sequential decision making in unknown (and often) stochastic and/or partially observable environments. Recently there has been a wealth of both impressive empirical results, as well as significant theoretical advances. Both types of advances are of significant importance and we would like to create a forum to discuss such interesting results.

For further information and registration, please visit https://ewrl.wordpress.com/ewrl15-2022/.