Free and Open Source Digital Radio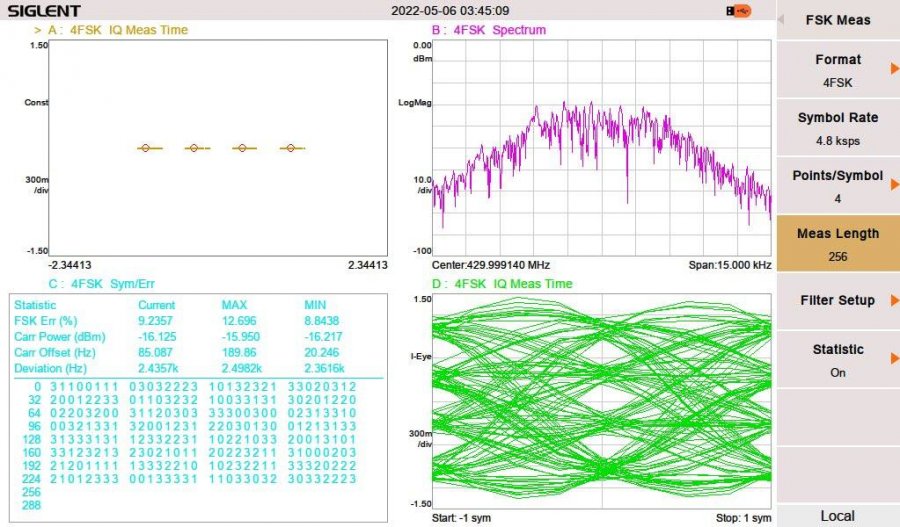 Wojciech Kaczmarski, SP5WWP
Niccolò Izzo, IU2KIN

Politecnico di Milano - De Donato Room (building 3, ground floor)
July 16th, 2022
10.00 am - 12.00 pm


Sommario
On July 16th, 2022 Wojciech Kaczmarski, SP5WWP, and Niccolò Izzo, IU2KIN, will hold the "Free and Open Source Digital Radio" event in De Donato Room (building 3, ground floor) at 10.00 am.

Abstract:
M17 team is developing a new digital radio protocol for data and voice, made by and for amateur radio operators. The protocol's voice mode uses the free and open Codec 2 voice encoder. This means there are no patents, no royalties, and no licensing. This freedom to build, understand, and innovate is core to amateur radio, but has been missing from the commercially available digital voice modes.
OpenRTX is a free and open source firmware for digital radios, top-down designed with modularity, flexibility and performance in mind. OpenRTX aims to provide the community with a platform on which to build innovative features, among those is the capability to modulate M17 on modified DMR radios.
Both projects now embrace a vast community of radio operators from the whole world.
Biografia
Wojciech Kaczmarski
, SP5WWP, Radio amateur since 2016. ARRL's Technical Innovation Award 2021 recipient. Open source and hardware movement enthusiast. M17 Project founder and team lead.
Niccolò Izzo
, IU2KIN, is pursuing a Ph.D. degree in information technology, at Politecnico di Milano, Italy. Among his research interests are security in traditional and emerging memory subsystems, and microarchitectural side channel attacks. In 2020 he co-founded the OpenRTX project.
The event will be held in English and will take place in presence.
Participation is upon registration.
Please, enroll to the event filling in
this online FORM
.