Channel Estimation in the Transformed Spatial Domain for Millimeter Wave MIMO Systems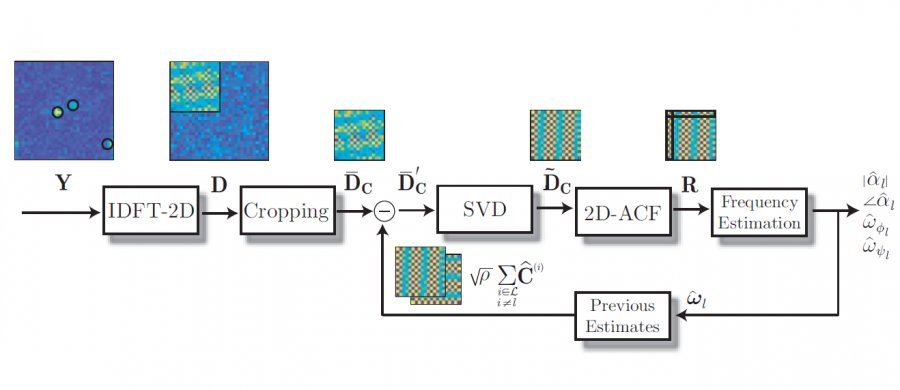 Sandra Roger

Universitat de València, Spain
DEIB - Seminar Room "N. Schiavoni" (Building 20)
June 22nd, 2022
2.00 pm
Contacts:
Monica Nicoli
, IoTLab
Sommario
On
June 22nd, 2022
at 2.00 pm,
Sandra Roger
, Universitat de València, will hold a seminar on "
Channel Estimation in the Transformed Spatial Domain for Millimeter Wave MIMO Systems
" in DEIB Seminar Room and in live streaming via
Webex
.
Fast channel estimation in millimeter-wave (mmWave) systems is a fundamental enabler of high-gain beamforming, which boosts coverage and capacity. The channel estimation stage typically involves an initial beam training process where a subset of the possible beam directions at the transmitter and receiver is scanned along a predefined codebook. Unfortunately, the high number of transmit and receive antennas deployed in mmWave systems increases the complexity of the beam selection and channel estimation tasks. In this work, we tackle the channel estimation problem in analog systems from a different perspective than used by previous works. In particular, we propose to move the channel estimation problem from the angular domain into the transformed spatial domain, in which estimating the angles of arrivals and departures corresponds to estimating the angular frequencies of paths constituting the mmWave channel. The proposed approach, referred to as transformed spatial domain channel estimation (TSDCE) algorithm, exhibits robustness to additive white Gaussian noise by combining low-rank approximations and sample autocorrelation functions for each path in the transformed spatial domain. Numerical results evaluate the mean square error of the channel estimation and the direction of arrival estimation capability. TSDCE significantly reduces the first, while exhibiting a remarkably low computational complexity compared with well-known benchmarking schemes.
Biografia

Sandra Roger received the Ph.D. degree in Telecommunications Engineering from the Universitat Politècnica de València (UPV), Spain, in 2012. During her doctorate studies, she performed two research stays at the Institute of Telecommunications, Technical University of Vienna, Austria, where she worked on MIMO decoding algorithms. From 2012 to 2018, she participated in the European projects METIS and METIS-II on 5G design, as a Senior Researcher with the iTEAM Research Institute, UPV. In 2019, she joined the Computer Science Department, Universitat de València, where is currently a Senior Researcher with tenure track. She has authored more than 60 papers in renowned conferences and journals.
Her main research interests include signal processing for communications, vehicular communications, and wireless system design.