Interval Predictor Models for Robust System Identification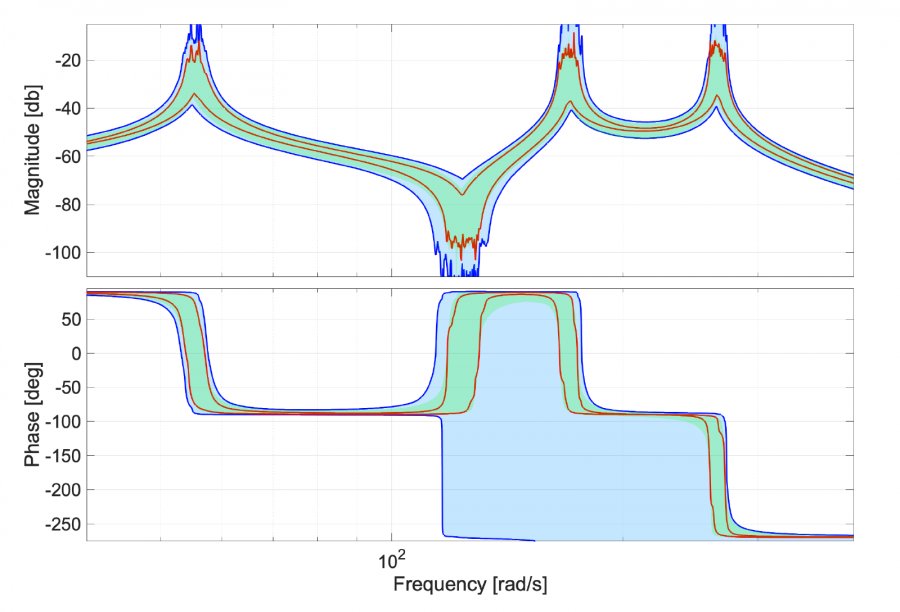 Luis G. Crespo

National Aeronautics and Space Administration (NASA)
Langley Research Center
DEIB - Conference Room "Emilio Gatti" (Building 20)
On Line via Webex
July 4th, 2022
2.30 pm
Contacts:

Simone Garatti


Research Line:
Control systems
Sommario
On
July 4th, 2022
at 2.30 pm Dr.
Luis G. Crespo
, National Aeronautics and Space Administration (NASA), Langley Research Center, will hold a seminar on "
Interval Predictor Models for Robust System Identification
" in DEIB Conference Room and in live streaming via
Webex
.
This paper proposes a framework for the quantification of structured uncertainty in a plant model according to multivariable input-output data. The only restriction imposed upon such a model is for its outputs to depend continuously on the parameters. An Interval Predictor Model (IPM) prescribes the parameters of a computational model as a bounded, path-connected set thereby making each predicted output an interval-valued function of the inputs. The formulation proposed seeks the parameter set leading to the tightest enclosure of the data. This set, which is modeled as a semi-algebraic set having a tunable complexity level, enables the characterization of parameter dependencies commonly found in practice. This representation of the uncertain parameters makes the resulting plant model amenable to robustness analysis and robust control techniques based on polynomial optimization. Furthermore, scenario theory is used to evaluate the generalization properties of the identified model. This evaluation yields a formally-verifiable, distribution-free upper bound on the probability of future data falling outside the predicted output intervals.
Biografia

Dr. Luis Crespo received a bachelor and a master's degree from Universidad de Los Andes, Bogota, Colombia; and a doctoral degree from University of Delaware, USA, all in mechanical engineering. Since then, he has worked for the Institute of Computer Science and Simulation, the National Institute of Aerospace, the Sandia National laboratories and the NASA Langley Research Center, where he currently holds a research engineering position in the Dynamic Systems and Control branch. Dr Crespo has 100+ papers in peer-reviewed conferences and journals in several areas including control theory, flight dynamics, model calibration, optimization and uncertainty quantification.