IoT platform with WSN for smart agriculture in banana plantations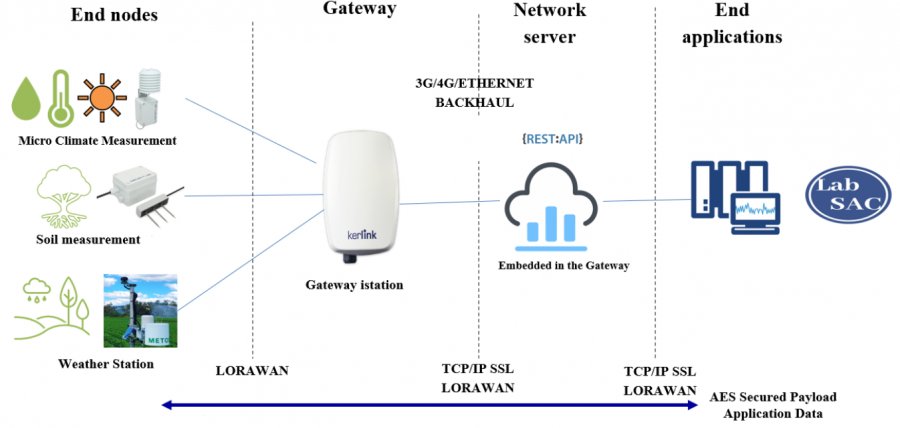 Iván Belupú
Universtá di Piura (Perú)
DEIB - PT1 Room (building 20, ground floor)
June 14th, 2022
3.30 pm
Contacts:
Monica Nicoli
, IoTLab
Sommario
On June 14th, 2022 at 3.30 pm, Iván Belupú, Universtá di Piura (Perú), will give a seminar on "IoT platform with WSN for smart agriculture in banana plantations" in Deib PT1 Room (building 20, ground floor).

Smart farming practices are inspired by sensing technologies, the main variables to be measured are soil and climate. The collection and processing of these data from different crops leads to better decisions that can benefit the entire value chain of planting and harvesting of products. For banana crops an architecture was designed to collect and transmit data regarding climate and soil variables with the greatest impact on the growth, maintenance and harvesting of the crop. Another important issue is the monitoring of pests through models based on machine learning to relate climatic information with the population growth of thrips in a banana plot.
Biografia
Iván Belupú is Master in Mechanical and Electrical Engineering specialized in Automatics and Optimization and PhD candidate at the Universidad de Piura (Peru). His research areas are embedded systems, Information and Communication Technologies, Internet of Things, Artificial Intelligence, and architectures in remote computing systems for remote monitoring. Co-research in R+D+I projects related to the agricultural and fisheries sector with funds from INNOVATE PERÚ and CONCYTEC programs.