NECSTFridayTalk - Multifunctional Nanotubes for drug-free antimicrobial bone implants with enhanced Osseointegration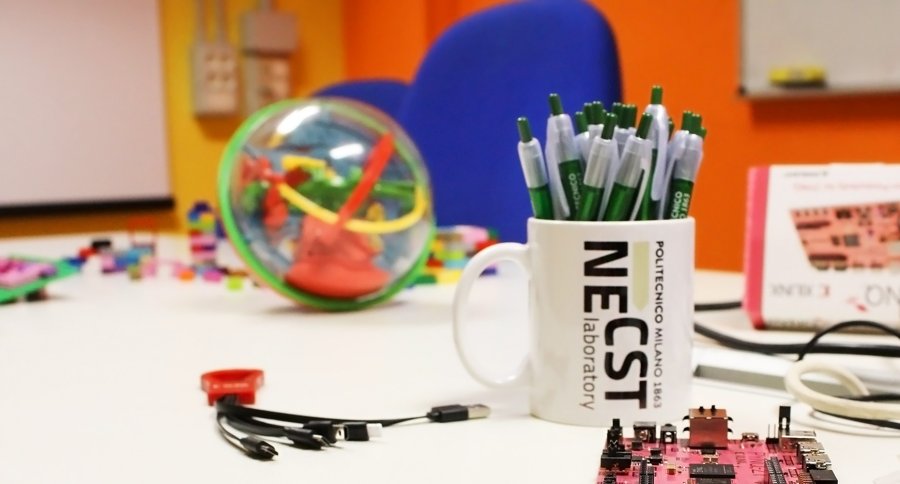 Tolou Shokuhfar

PhD, Associate Professor, Director In Situ Nanomedicine Laboratory
Department of Bioengineering, University of Illinois - Chicago
DEIB - NECSTLab Meeting Room (Building 20)
On line by Facebook

May 27th, 2022
2.30 pm
Contacts:

Marco Santambrogio


Research Line:

System architectures
Sommario
On
May 27th, 2022
at 2.30 pm "
Multifunctional Nanotubes for drug-free antimicrobial bone implants with enhanced Osseointegration"
a new appointment of
NECSTFridayTalk
, will be held by
Tolou Shokuhfar,
PhD, Associate Professor , Director In Situ Nanomedicine Laboratory, Department of Bioengineering, University of Illinois at Chicago.
The lack of osseointegration and implant-related infections are two major complications leading to failure of dental and orthopedic implants. Therefore, the development of effective titanium (Ti) implant surfaces able to display enhanced osteogenic activity and antimicrobial properties is required. In particular, titanium dioxide (TiO2) nanotubes (NTs) have demonstrated promising features to modulate biological responses, as they may be easily tailored to achieve multiple functions. This work aims to study the ability of bio-functionalized TiO2 NTs to induce osseointegration, and concomitantly, to avoid infection. TiO2 NTs were bio-functionalized with calcium (Ca), phosphorous (P) and zinc (Zn), by reverse polarization anodization. Morphological and topographical features of NTs were observed through scanning electron microscopy (SEM), while surface chemistry was investigated by X-ray photoelectron spectroscopy (XPS). Biocompatibility studies were conducted with MG-63 and human mesenchymal stem cells (hMSCs) through MTT assay. Furthermore, cell morphology and cytoskeleton organization were observed by SEM and laser scanning confocal microscopy (LSCM). The osteoblastic differentiation capacity of hMSCs was studied by real-time PCR, as well as their angiogenesis ability by measuring the total release of vascular endothelial growth factor (VEGF). Finally, viability of Staphylococcus aureus (S. aureus) was assessed by live/dead bacterial viability assay. Results show that bio-functionalized TiO2 nanotubular surfaces are biocompatible and modulated cell morphology. In particular, NTs enriched with Ca, P, and Zn, induced to significantly up-regulated levels of bone morphogenetic protein 2 (BMP-2) and osteopontin (OPN) genes of hMSCs, when compared to conventional NTs. TiO2 nanotubular surfaces induced hMSCs to release a higher amount of VEGF, and significantly reduced the bacterial viability, both when compared to adequate Ti controls. Osseointegration and antibacterial properties have been shown in vitro and in vivo to improve when implants have modified surfaces that have biomimetic nanostructures designed to mimic and interact with biological structures on the nano-scale. Pre-clinical evaluations show that TiO2 nanotubes (TNT), produced by anodization, on Ti6Al4V surfaces positively enhance the rate at which osseointegration occurs and TNT nano-texturization enhances the antibacterial properties of the implant surface. In conclusion, the superimposition of TiO2 nanotubular-textured surfaces and their enrichment with Ca, P, and Zn, is a highly promising approach for the development of novel bio-selective and multifunctional implant surfaces able to improve osseointegration and avoid infection.
Biografia
Tolou Shokuhfar is a leading scientist in the field of in-situ nanomedicine and her research is directed at developing new solutions for significant health challenges including: (1) fast bone healing in new nanotextured biomedical devices; (2) biomineralization in ferritin proteins to combat Alzheimer's disease; (3) two-dimensional materials to kill super bug bacteria; and (4) preventing the crystallization of kidney stones. Even at her relatively young age her work addressing these important areas has already had a significant impact, as measured by citations, invited talks, scientific media interest and national awards. Dr. Shokuhfar has published more than 90 refereed papers and has an H-index of 19 (Google Scholar) with more than 1200 citations. She has also published 6 book chapters has made more than thirty oral presentations of her work in invited talks and seminars at national and international venues. Her research has been presented in conferences (poster, proceedings) more than 100 times, and has been frequently picked up by media sources and scientific journals, such as The Economist, Science Daily, Orthopedic Design and Technology Magazine, Daily Mining Gazette, ABC 10 TV, Vimeo, CNN and Phys.org. As further evidence of the impact of her research and educational activities she has been recognized with numerous national awards: Young Leader Award (2016), NSF CAREER Award (2014), INSIGHT Diversity Award (2015), and Young Scientist Award (2014). Dr. Shokuhfar is an expert in the relatively new area within biomedical engineering known as in-situ liquid bioelectron microscopy, and also the area of smart and multifunctional nanobiomaterials, placing her on a short list of pioneers in the field.
The NECSTLab is a DEIB laboratory, with different research lines on advanced topics in computing systems: from architectural characteristics, to hardware-software codesign methodologies, to security and dependability issues of complex system architectures.
Every week, the "NECSTFridayTalk" invites researchers, professionals or entrepreneurs to share their work experiences and projects they are implementing in the "Computing Systems".
Streaming will be available via Facebook