'AI-assisted music creation: results and new challenges' - A conversation with Francois Pachet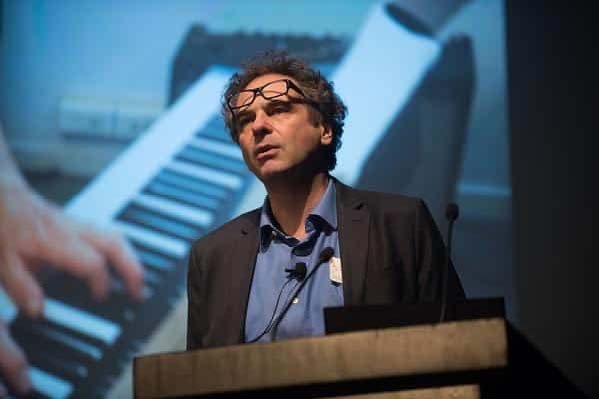 Sommario
On May 20th, 2022 at 3.00 pm - organized for the Master Program in Music and Acoustic Engineering - Francois Pachet will give a seminar on 'AI-assisted music creation: results and new challenges' in DEIB Conference Room.

Reflecting on about 10 years of research on AI-assisted music creation, I will highlight the most interesting results achieved so far, and describe novel issues related to the attempt of shifting from proof-of-concept to actual tools for musicians.



Biografia
François Pachet is director of the Spotify Creator Technology Research Lab, where he designs the next generation of AI-based tools for musicians. With the label Flow Records he released Hello World, the first music album composed with artificial intelligence. This album is the result of the collaboration between AI, Benoit Carré aka SKYGGE and many other musicians. Prior to Spotify, François Pachet has been director of the SONY Computer Science Laboratory Paris. At SONY he set up a music research working on interactive music listening, composition and performance. There he conducted the ERC-funded Flow Machines project during which he developped technologies for style imitation under user constraints.
This project produced the first mainstream music title: "Daddy's car". François is also a guitarist, and composed and published several albums. His latest book Histoire d'une oreille is an augmented book about how a musical ear develops through music listening.
Organizer and contact person: Prof. Augusto Sarti, augusto.sarti@polimi.it
The event will be held online by Webex.