Exploring creative latent spaces with AI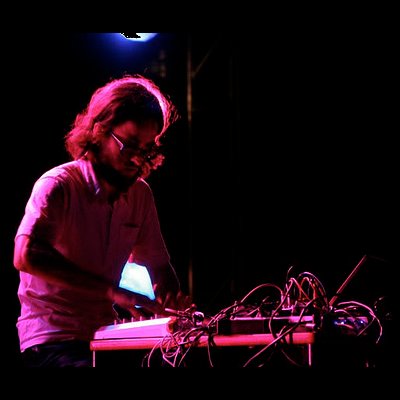 Matthew Yee-King

Goldsmiths University, London
Event organized on line
April 5th, 2022
4.00 pm
Contacts:
Augusto Sarti


Sommario
On
April 5th, 2022
at 4.00 pm Dr.
Matthew Yee-King
, Goldsmiths University of London, will hold a seminar on "
Exploring creative latent spaces with AI
" online at link:
https://polimi-it.zoom.us/j/87437184980?pwd=b0J0R2x1QUozbUtMbENsSnEyazlpQT09
(
Meeting ID: 874 3718 4980 – Passcode: 607537).
Dr Matthew Yee-King is an AI researcher, musician and leader of the BSc CS online programme at Goldsmiths, University of London. In this talk, Matthew will talk about how we can use AI techniques to map and explore spaces of creative possibilities for sound and image. He will present several examples of recent AI systems which can analyse large datasets of creative material such as music, sound and images. The examples are Music-VAE, Latent Timbre Synthesis, StyleGAN and VQGAN+CLIP. Music-VAE learns a space of symbolic music which permits interpolation between musical styles. Latent Timbre Synthesis learns a space of sonic fragments which can be explored and reconstructed into new sonic art compositions. StyleGAN provides a huge latent space of images which can be used to generate new images and to transfer semantic style elements between images. VQGAN + CLIP is a text to image system which iteratively, semantically warps a latent space to produce sequences of fascinating images. Matthew will talk about how we can work creatively with these systems to explore the space and create sounds and images that we could not otherwise create. He will present working examples of several of the systems, and provide code and resources that attendees to the seminar can use to experiment with the systems.
Biografia
Dr Matthew Yee-King (DPhil, MSc, BSc) is an academic in the department of computing at Goldsmiths, University of London. He is the programme director for the BSc Computer Science online degree, which launched in 2019 on the Coursera platform, where it was the first undergraduate degree available. In 2022, the BSc has 5000 students in over 120 countries. Previously, his first online course about creative computing attracted 97,000 students in 2013. He has also carried out research into signal processing and creative applications of machine learning, including a series of commissioned musical AI systems that have performed alongside human musicians on BBC national radio and at venues such as the Wellcome Collection. He has worked as an electronic musician for many years, releasing solo and collaborative recordings on Warp, Rephlex and Accidental records and touring internationally in Europe, Japan and even Venezuela.