Healthcare Digital Transformation - Vimercate Hospital case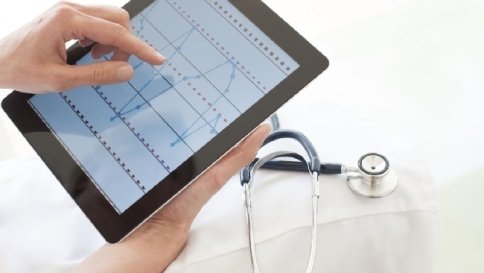 Giovanni Delgrossi
Chief Information Officer at ASST Vimercate
Politecnico di Milano - Room D.0.4, building 25Via U.B. Secondo, 3 Milano
December 11th, 2019
12.30 pm - 2.00 pm
Contacts:
Marco Masseroli
Research line:
Data, web and society
Sommario
Within the course "
ICT for Health Care
", Wednesday,
December 11th, 2019
from 12.30 to 14.00 in
Room D.04
, Giovanni Delgrossi, Chief Information Officer at ASST Vimercate, will give a seminar titled: "
Healthcare Digital Transformation – Vimercate Hospital case
", whose summary follows here below.
ASST Vimercate is a Hospital Trust composed by four different Hospital Structures located in the Lombardy Region, close to Milan. The trust is one of the most digitalized realities in Northern Italy.
The Hospital digital transformation is a long and complex process. ASST Vimercate story has started many years ago with the implementation of some major digitization projects, together with the continuous adoption of the most innovative information technologies and the final adoption of the Electronic Medical Record (EMR). Today, the EMR allows medical staff at Vimercate, Carate, Seregno and Giussano Hospitals to manage and share in real time more than 40,000 hospital admissions per year.
This seminar will give an overview of the main steps of the whole Hospital digital transformation process and will present the opportunity offered by the IT Technology to support healthcare professional's job as well as to offer better services to the citizens. It will also cover the Information and Communication Technologies adopted, the Information System Architecture implemented and the results achieved, in terms of software deployment and hospital change management. Business and Service Continuity issues and their adopted solutions will also be presented, together with data security aspects and an outline of the technologies and architectures used to guarantee the full legal validity of the electronically managed clinical data.
The digital transformation process and full EMR adoption in an healthcare organization opens new great opportunities; the introduction of Clinical Decision Support Systems and Big Data Analytics Architectures with Machine Learning algorithms represent a real prospective to improve the quality of services and the patient safety. The first real experiences gained at Vimercate Hospital will be presented.
La descrizione è disponibile solo in inglese.The abstract is available only in english.