Sparse image representation in nonlocal transform domain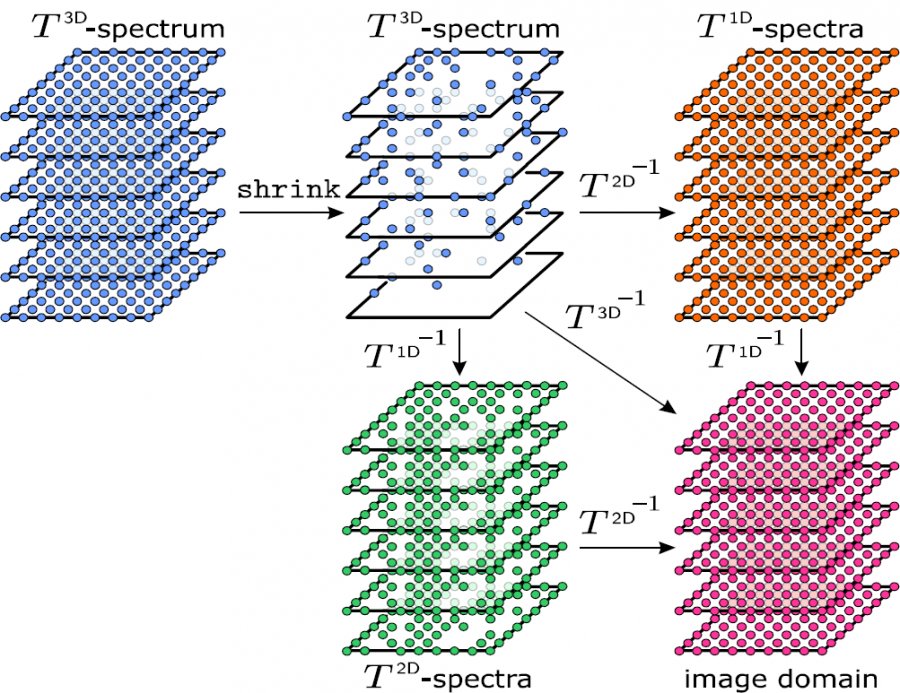 Sommario
Nonlocal methods are a versatile and powerful tool for image and multidimensional signal processing. These methods are based on the principle that natural signals are characterized by mutual self-similarity between patches of data found at different locations. In this talk we review the core principles of the nonlocal grouping and collaborative filtering approach: mutually similar patches are collected and jointly transformed using a higher-dimensional transform (3D transform for 2D images, 4D transform for 3D data, etc.), sparsity is then enforced by shrinkage of the higher-dimensional spectrum. This approach has proved to be very successful as the core element of denoising, deblurring, and other inverse filtering algorithms, as well as implicit regularization prior for solving challening inverse imaging problems.
Biografia
Alessandro Foi
received the M.Sc. degree in Mathematics from the Università degli Studi di Milano, Italy, in 2001, the Ph.D. degree in Mathematics from the Politecnico di Milano in 2005, and the D.Sc.Tech. degree in Signal Processing from Tampere University of Technology, Finland, in 2007. He is Professor of Signal Processing at Tampere University of Technology.
His research interests include mathematical and statistical methods for signal processing, functional and harmonic analysis, and computational modeling of the human visual system. His work focuses on spatially adaptive (anisotropic, nonlocal) algorithms for the restoration and enhancement of digital images, on noise modeling for imaging devices, and on the optimal design of statistical transformations for the stabilization, normalization, and analysis of random data.
He is a Senior Member of the IEEE, Member of the Image, Video, and Multidimensional Signal Processing Technical Committee of the IEEE Signal Processing Society, an Associate Editor for the SIAM Journal on Imaging Sciences, and a Senior Area Editor for the IEEE Transactions on Computational Imaging.