DEIB and DICA together joined the WSSTP
7 aprile 2017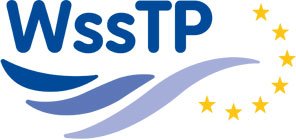 Sommario
The DEIB "Planning and management of environmental systems" and "Data, Web, and Society" research groups, led by Prof. Andrea Castelletti and Prof. Piero Fraternali, together with the research groups of DICA focused on Environment and Water Science and Engineering, became partners of the Water Supply and Sanitation Technology Platform.
WssTP was initiated by the European Commission in 2004 for Research and Technology Development in the water industry and was transformed into an independent legal entity under Belgian Law in 2007. WssTP was reconfirmed as one of the best-performing European Technology Platforms (ETPs) in line with the new ETP2020 strategy.
WssTP's vision is to make the European water sector a leading center of expertise for providing safe, clean and affordable water services while protecting nature by 2030.
Further information is available at: http://wsstp.eu/