CommTech Talks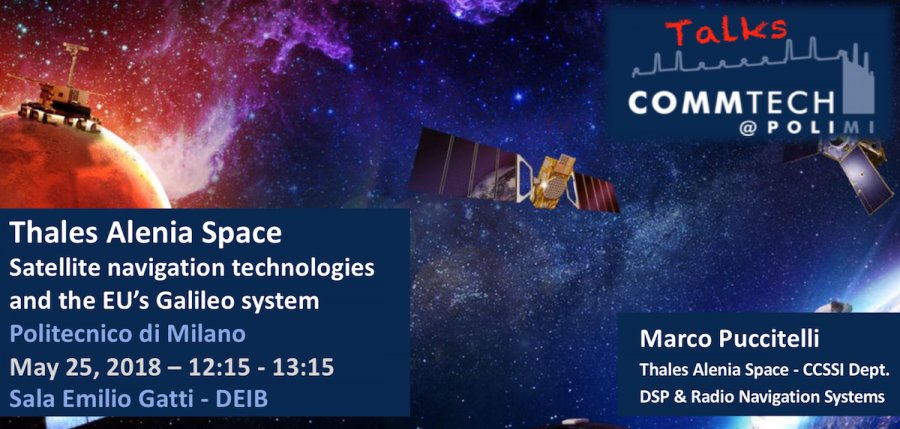 Thales Alenia Space

Marco Puccitelli
Satellite navigation technologies and the EU's Galileo system

DEIB - Conference Room "Emilio Gatti"
May 25th, 2018
12.15 pm

Contacts:
Antonio Capone

Research Line:
Reti di telecomunicazioni
Sommario
On May 25th, 2018 at 12.15 pm, a new CommTech Talk will take place at DEIB Conference Room "Emilio Gatti".

An overview of Global Navigation Satellite Systems (GNSS), with a special focus on the newborn European Galileo system, the latest space technologies advances and industry trends, is given from the perspective of Thales Alenia Space products and activities.
Thales Alenia Space is considered a leading company in the space sector, providing a global offer from stand-alone high-grade & customized equipment to end-to-end space systems solutions.

CommTech Talks @ POLIMI are a series of seminars and panels organized weekly by the study program in Telecommunications Engineering and the master of science track in Internet Engineering of Politecnico di Milano for stimulating the networking between students and people from industry and research.