CommTech Talks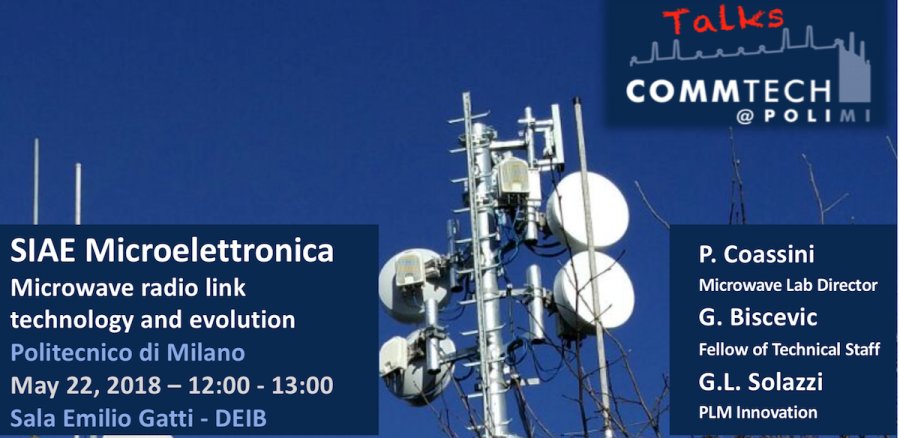 Sommario
On
May 22nd, 2018
at
12.00 pm
, a new
CommTech Talk
will take place at
DEIB Conference Room "Emilio Gatti"
.
Starting from a Microwave market overview, covering currently involved bands, the evolution path toward 5G requirements in mid and long term will be analyzed.
A relevant focus on necessary millimeter waves technological improvements will cover electronic devices and new digital algorithms.
How can we support a growing demand of capacity in radio spectrum, a physical media that is also a limited resource? We will share our position on how is the largest Italian radio R&D involved and what are we addressing.
Registration
:
http://tinyurl.com/commtechpolimi
CommTech Talks @ POLIMI
are a series of seminars and panels organized weekly by the study program in Telecommunications Engineering and the master of science track in Internet Engineering of Politecnico di Milano for stimulating the networking between students and people from industry and research.