Applications of Ontology based Knowledge and Tasks Representation for Robotics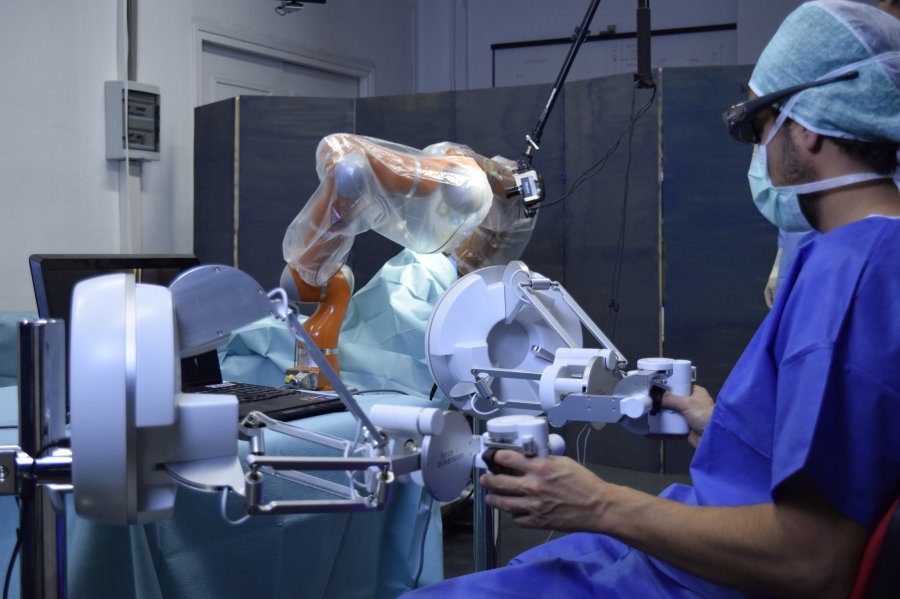 Sommario
On January 12th, 2018 at 11.30 am, Prof. Paulo J.S. Gonçalves will give a seminar on "Applications of Ontology based Knowledge and Tasks Representation for Robotics" in DEIB Conference Room.

The seminar presents implementations of knowledge representation and task representation, based on ontologies for both Industrial and Surgical Robotics Applications.

The applications to be presented are in the area of:
- orthopedic surgery, where an ontology was proposed to a special application of hip resurfacing.
- automotive cable industry pick and place with task re-planning.

In both cases the ontology-based approach was used to define the robot, the vision systems, and the tasks that were needed to be performed by the robotic system. The robotic systems applications were validated experimentally.
Biografia
Paulo J.S. Gonçalves is an Associate Professor (Professor Coordenador) of Electrotechnical and Industrial Engineering with the School of Technology in the Polytechnic Institute of Castelo Branco, Portugal. He is also a researcher at LAETA, IDMEC, Center of Intelligent Systems (CSI). Dr. Gonçalves was trained in Mechanical Engineering, achieving the Licenciatura degree in 1995. He earned the M.Sc. and Ph.D. degrees from Instituto Superior Técnico, Universidade de Lisboa, 1998 and 2005, respectively. Dr. Paulo Gonçalves presented more than 100 contributions in robotics, vision and computational intelligence. At present he is Co-Chair of the OntoSPM (Ontologies for Surgical Process Models) Collaborative Action and the Co-Chair of the IEEE P1872.2 - Standard for Autonomous Robotics (AuR) Ontology.