Marino Gatto and Lorenzo Mari on PNAS
October 27th, 2017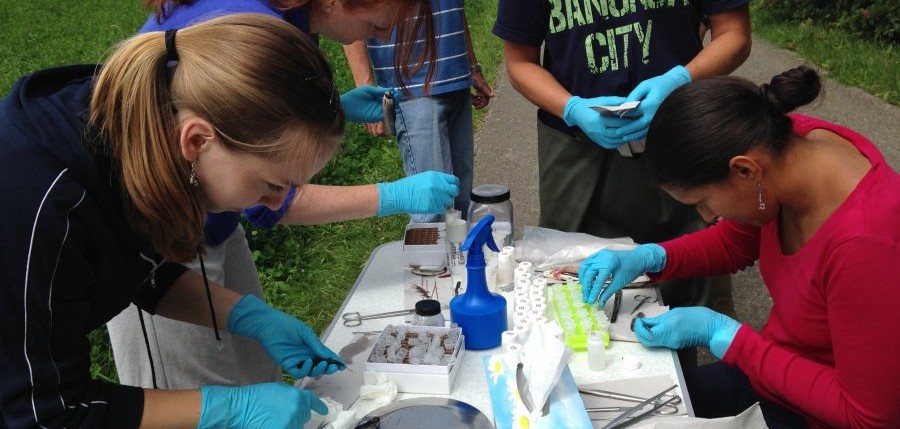 Abstract
The "Global warming and fish disease" work results by Marino Gatto and Lorenzo Mari on PNAS
In many parts of the world freshwater fish are falling victim to a deadly disease that is rampant in the summer and dormant in the winter. It is caused by a parasite called Tetracapsuloides bryosalmonae that thrives in rivers and attacks salmonid fish in particular. This parasite, which has no effect on humans, causes proliferative kidney disease (PKD) – which is highly contagious and can wipe out entire fish populations.
T. bryosalmonae contamination generates few symptoms in cold water but becomes apparent when the water temperature stays above 15 degrees Celsius for several weeks. PKD is clearly linked to global warming which affects freshwater temperature too, with a special impact on the Alpine environment.
Marino Gatto
and
Lorenzo Mari
, from DEIB - Politecnico di Milano, participated in the work of a Swiss-Italian team, which spent three years studying the 50-km-long Wigger River – which crosses the cantons of Aargau and Lucerne in the Alp foothills – and its watershed. The team was interdisciplinary as it comprised ecologists, geneticists, hydrologists and modellers.
The results of the work
appear in the early edition of
PNAS
(
Proceedings of the National Academy of Sciences – USA
).
The researchers showed how both spatial and environmental features of river systems can be used to better understand the epidemiology and dynamics of waterborne diseases. They also developed a mathematical model that predicts how and where T. bryosalmonae will contaminate its environment.