Di Blas and Paolini won the "Ann Thompson BEST PAPER award"
March 13th, 2017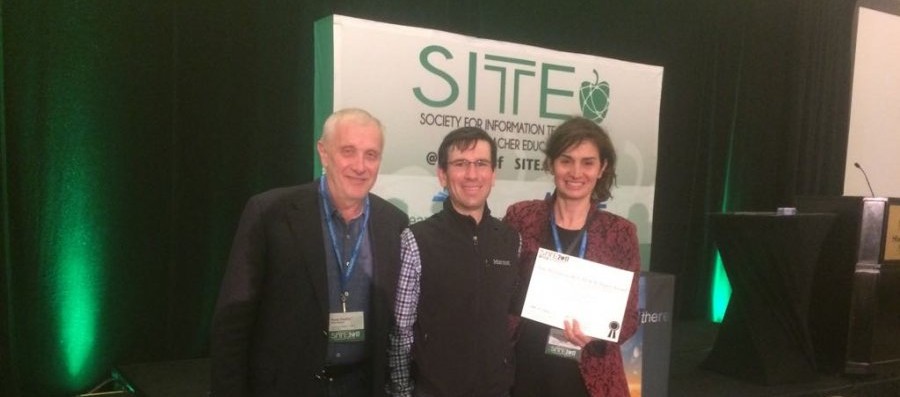 Abstract
Nicoletta Di Blas
and
Paolo Paolini
have been awarded the prestigious "
Ann Thompson BEST PAPER award
" at the
Society for Information Technology and Teacher Education Conference
(Austin, Texas, 6-9 march 2017). The award acknowledges their research on a theoretical framework for introducing technology into the classroom.
The paper is:
Di Blas N., Paolini P. (2017),
Distributed and Dynamic TPACK as an Educational Approach
. Proceedings of Society for Information Technology & Teacher Education International Conference 2017.