IEEE Milestone to the fast multiplier invented by Professor Dadda
July 5th, 2016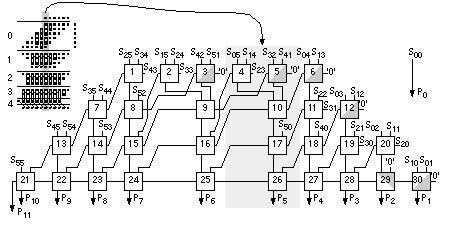 Abstract
The prestigious IEEE Milestone international recognition has been awarded by the IEEE to the fast multiplier invented by Professor Luigi Dadda.
In 1965 Luigi Dadda published the first description of an optimized diagram of a digital circuit for the multiplication of binary-coded integer and fixed point decimal numbers. This circuit, still called "Dadda Tree", has allowed the realization of arithmetic units capable of performing multiplication with a ratio between performance and cost unattainable up to that moment and for a few decades afterwards; the conceptual approach proposed by Dadda still forms the basis for many works in the field of computers' arithmetic.
Luigi Dadda, academic and science pioneer in Italy, was Rector of the Polytechnic of Milan from 1972 to 1984.
Until now the IEEE Milestone recognition had been awarded only three times to Italian inventions, specifically to works of Alessandro Volta, Guglielmo Marconi and Enrico Fermi.