3rd place for Shahid in Ericsson Innovation Awards
June 1st, 2016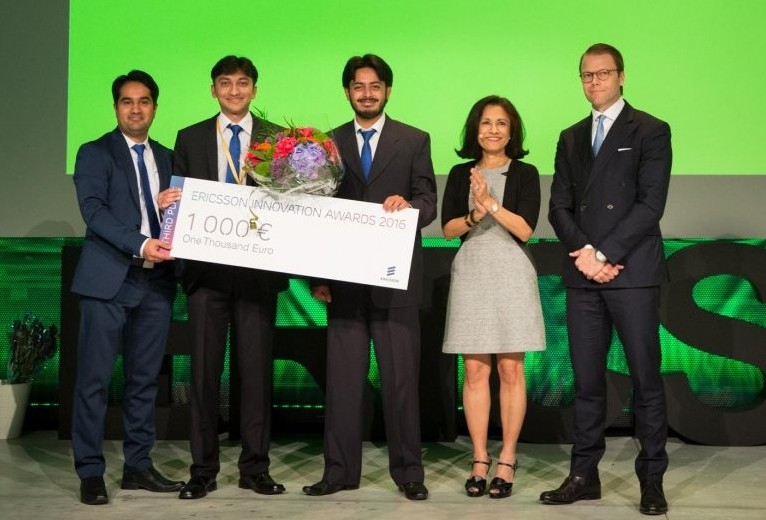 Abstract
Saleem Shahid, PhD Student at DEIB with Prof. Gian Guido Gentili, and his team 'SherPak' won the Ericsson Innovation Award.
The team got the 3rd place out of 843 teams from 72 countries with the project "Smart Windows".
The inspiration behind the concept of Smart Windows project is to employ glass windows as a communicating node, powered by solar energy. Unlike existing telecom services which use conventional communication equipment, this solution is based on cooperative communication between windows, providing significant gain in terms of cost, energy, health impact and carbon foot-print.