The MEP project created accessible routes in Cernobbio
July 7th, 2016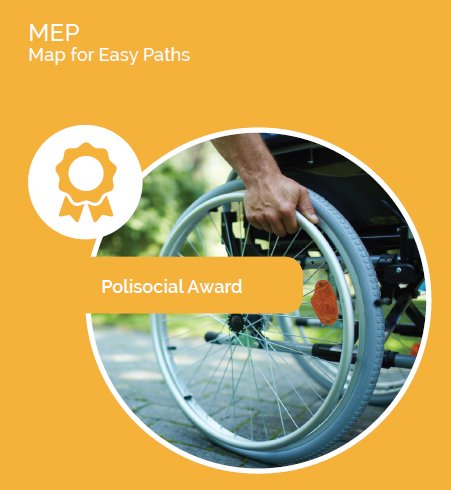 Abstract
In
Cernobbio
MEP
(Map for Easy Paths - maps for easy trails) made the first experiment of mapping accessible routes.
MEP is one of 16 projects funded by
Polisocial
, the social and responsibility program of the Politecnico di Milano (with a total investment of 1,000,000 Euro obtained from 5 per thousand fee).
The app
MEP
has been experienced by the students of the Secondary School in Cernobbio. They were the "mepper" for the tourist routes of the city and they were awarded, on June 25th, 2016 in Riva di Cernobbio, during the "
Festival of Sport. A lake of emotions
" for this mapping activity.
The app was developed by MEP
Sara Comai
,
Matteo Matteucci
,
Fabio Salice
,
Alessandro Campi
,
Davide Antonio Cucci
,
Gianluca Bardaro
ed
Emanuele De Bernardi
, professors and researchers of DEIB in partnership with DICA Department and School of DESIGN.
The
MEP
app lets you view and share city maps with accessible routes for all. All citizens can contribute to the construction of accessible maps with just a smartphone or tablet and share routes on a map or reporting barriers or accessible services.
During the month of June, the app has also been tested in Anacapri (Capri island), in order to study the possible developments of the application: support to sustainable tourism.