Barilla meets students in Automation and Control Engineering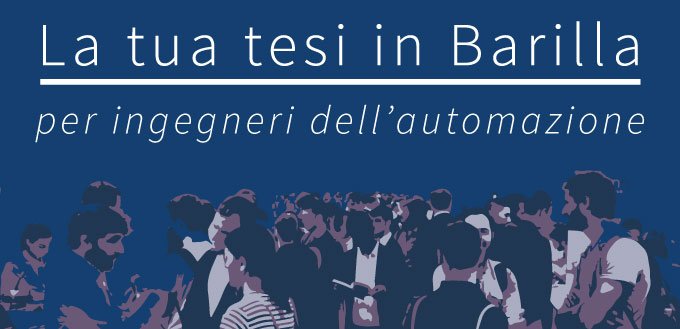 Politecnico di Milano - Campus Leonardo, building 25 (entrance hall ground floor, Via Bernardo Ugo Secondo, no 4, Milano)
November 13th, 2017
10.00 am - 3.00 pm



Abstract
On
November 13th, 2017
, from
10.00 am
to
3.00 pm
, the
Career Service
will held the event "
Barilla incontra gli studenti di Ingegneria dell'Automazione
" in Leonardo Campus, at building 25, raised ground floor (Via Bernardo Ugo Secondo, no 4, Milan).
The students in Automation and Control Engineering, who want to write their graduation thesis while collaborating with a company, could take part in the meeting with Barilla, leader in food production. During the event, the students will have the opportunity to talk with Barilla's representatives in one-to-one meetings to discover available thesis, requirements, and offered activities.
If you want to join the event,
register and attach your curriculum
.
Please note: all events are dedicated to Polimi students and graduates only. The event will be in Italian or in English.