Polifab Workshops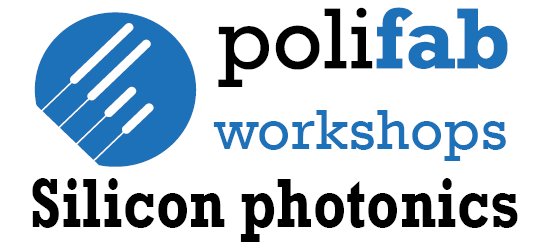 Workshop on Silicon Photonics from academic clean rooms to commercial foundries
Marc Sorel
University of Glasgow
Francesco Morichetti
DEIB - Politecnico di Milano
Andrea Melloni
DEIB - Politecnico di Milano
Politecnico di Milano - Castigliano Room, Building 5
(Piazza Leonardo da Vinci 32, Milano)
February 3rd, 2017
10.30 am
Abstract
On
February 3rd, 2017
at
10.30 am
, the Workshop on "
Silicon Photonics from academic clean rooms to commercial foundries
" will take place at Leonardo Campus, as a new appointment of the
Polifab Workshops
.
With the aim of supporting and aggregating education and research activities, Polifab organizes short workshops on themes related to micro and nanofabrication technologies. The next event will be focused on the Silicon Photonics hot-topic with talks from the early days on academic fabrications to the new applications with industrial approach.
Registration:
The participation is free but subject to registration on this link
http://tinyurl.com/Polifab-workshop
Contact:
Mail
infopolifab@polimi.it
, Phone: +39 0223998980
How to reach Castigliano room:
http://tinyurl.com